Premium reselling group covering sneakers, sports betting, ticket reselling, lowkey flips and more.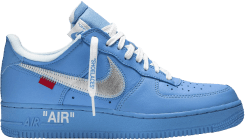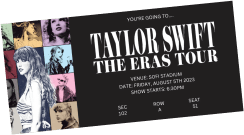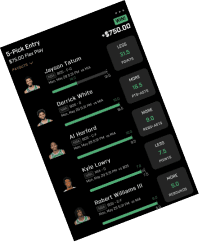 As Seen In:
FEATURES
Sneaker Reselling
Sports Betting
Event Ticket Reselling
Lowkey Flips
Price Errors and Deals
Comic Book Flips
Options Trading
Funko Reselling
Free Auto Checkout
Sports Card Flipping
TESTIMONIALS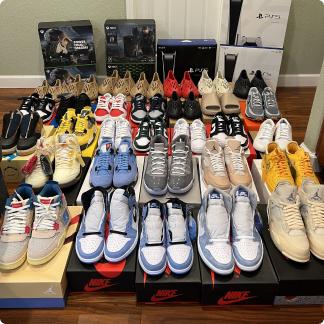 DevyDev2
Almost three years in Notify now, and it has had its ups and downs. While shoes are undoubtedly a popular and profitable focus within the group, the shoe market is not in a good state right now. However, Notify has switched gears and focused a lot on other money-making opportunities for members. I've found good opportunities to make a profit in options and sports betting, but have not personally kept track of my winnings or losses. However, Notify staff members do keep track of their calls in both categories. Notify has a good team that provides valuable information on brick flipping. Since I'm in a high-tax state, I usually don't follow the information too closely. Regarding my journey with Notify and shoes, in my first year, I made a profit of $5k+ without using a bot. In my second year, I made about $12k+, and so far in my third year, without counting options and sports betting, I have made about $5k+ (but, again, the shoe market is not hot right now). This group has helped me pay for tuition in college and graduate without any debt, which is a huge W.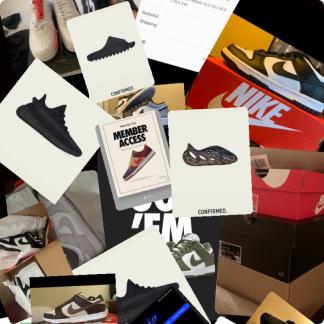 Gage
Notify is easily the best cook group I've ever been in and I've been in a fair share myself. Notify has many different alleys when it comes to making money. A example of a different type of reselling is lowkey flips. Notify has some very unknown and very secretive flips that have accumulated me a lot of money, possibly the majority of my profits. Notify also has ticket reselling, option trading and even esports betting / sports betting etc. Personally I took a break from reselling and when I came back this summer Notify was still one of the top cook groups and was my first choice. Within a couple weeks of being here so far I've made a couple hundred profit which is a lot considering my capital is sub 1000. Taking into consideration that my capital is not great, Notify has made it easy for me by offering free aco so i don't have to pay for pricey bots when i dont have the money to. Overall notify is a one stop shop for reselling and i'd recommend it to anyone's skill level in reselling. Below is a picture of some of my cops from my months in reselling and that's just a few.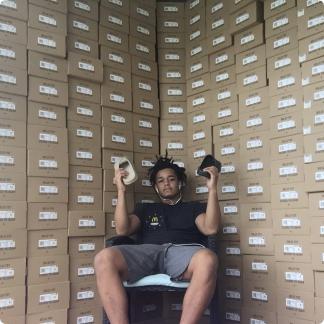 A1DidThat
So I joined notify in May of 2021 and I literally was only running NSB and TSB for 6 months before joining and had absolutely 0 success. I tried to manual Shopify websites and I was losing $100s by the drop because I had no clue what I was doing. I got to the point where I was net -$8,000 in botting. Then I started doing 1 on 1s and asking very beginner questions which they answered without roasting you then as I gradually got better I asked more specific questions which they also had the answers to. They suggested me to rent Wrath (which they provided) instead of using the same bots I was using and that was the start of the change. I started hitting Footsites really hard then started hitting like 8 stock Shopify drops with the use of the information provided in the very in depth guides that teach you literally everything you need to know about botting and proxy/bot suggestions. Then I started asking questions about Yeezy Supply and the first drop since asking questions and reading the guides I hit 73 Yeezy Slides (the previous slides drop I hit 2) then it took off from there I started hitting 200+ Yeezy Slides, 70-90 Foam RNNRS, 70+ AMM 4s, 100s of Supreme Forces and Undefeated Dunks, 27 CNCPT Special Box Dunks etc. Without Notify I would've never got to the position I did hitting clips. I went from losing $100s-$1,000s per drop to making $20,000+ per Yeezy Slides / Foam RNNR drops. I still am currently in Notify 2 years later and still making a really good amount of money per month and I still ask questions til today that get answered very quickly. Their inside info is very helpful considering I have a very busy schedule everyday and they'll let you know ahead of time if there is any secret drops on sites like Nike so I can set up early and take stock when they drop. Notify is by far the most organized group, everything is easy to read, very thorough and easy to find any information you are looking for. Notify also posts the link faster then any other group I'm in when it comes to Domain Change drops 99% of the time. They have a very active chat and staff that are online literally at all times even like 4am. If you are looking to start getting into reselling shoes, collectibles, clothing or whatever I 100% recommend joining Notify as it's the easiest / most efficient way to start and they will help you scale once you're ready. They also helped me with Credit Card questions and Tax questions that benefited my life a lot. I'm 18 years old today and live on my own in luxury apartments all thanks to Notify guiding me to this position.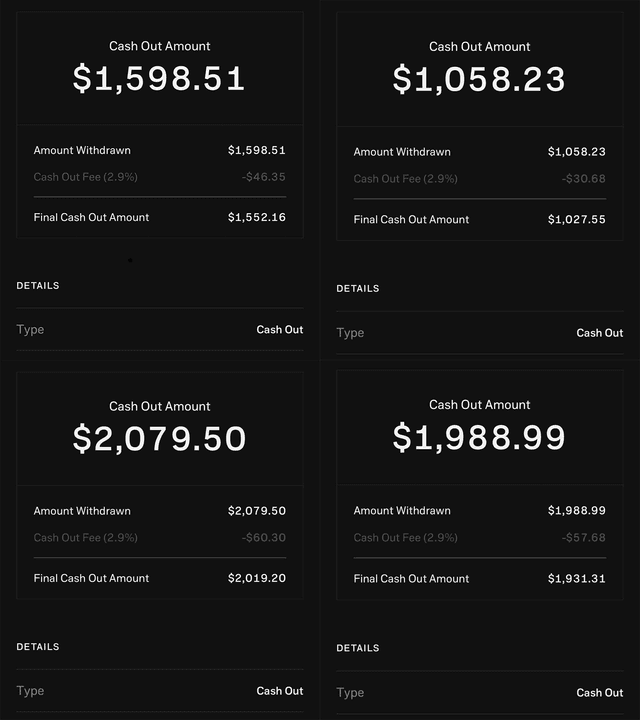 dinkus
As someone who has been a part of the reselling community for over 4 years, the best advice I can give would be "join Notify." I've been in the group for the majority of my "career", and as I've grown as a reseller Notify has grown as a group right alongside me. When pools were big (remember that?) Notify was king at catching restocks, when NFTs were popular there was a whole other Notify server just for them, and now, as the market has gotten a little rougher, Notify is the best at scouting the hidden opportunities you might have missed on your own. There is nothing stopping you from making money. To the people who are worried because of a renewal fee: in the past 24 hours I have made 6 times that amount, and could've made more but unfortunately slept in! Notify provides everything; the information, the means, and the support, all that is left is for you to put in the effort. As far as information goes, I can't think of any group that provides more. Sneakers, streetwear, general flips, tickets, stock trading, sports betting, and a super secret category which I cannot tell you about (so don't even ask), Notify quite literally has it all and I've found myself having to focus only on certain categories to not get overwhelmed. The means are also there, with a giveaway every week for free Wrath weeklies and countless other groupbuy opportunities constantly being posted (Valor, Swft, proxies, tools, etc.), as well as insanely fast monitors. Lastly, in terms of support Notify stands above all other groups with a streamlined ticket process, 1-on-1 availability, and a team highly knowledgeable staff who will answer your problems with ease. I'm personally not one to use support, but even I on occasion had to turn to them when I was having problems with Nike botting and it made things significantly easier! The community is another important aspect of Notify's character, and while I admit it's difficult for a reselling group to have all of its members be positive and helpful, the majority of my interactions have been pleasant and it's fun to banter with lively, likeminded people. They're with you when you do well, they're there when you strike out, and (considering there's 320+ members) one of them usually has an answer to any question you throw at them. All in all, I've made about $44,800 over the past 3 years or so I've been in Notify - this might not seem like a lot, but reselling isn't my life. In those years I worked 2 different jobs, went to school, and pursued my passion of music production. That was actually the main reason I started reselling, as I wanted to make enough money to afford the equipment I needed (see the attached picture of me with a Fender Stratocaster Player Series bought using profits). With all of the resources Notify gives you, I expect you to make far more than me and hopefully achieve your personal financial goals!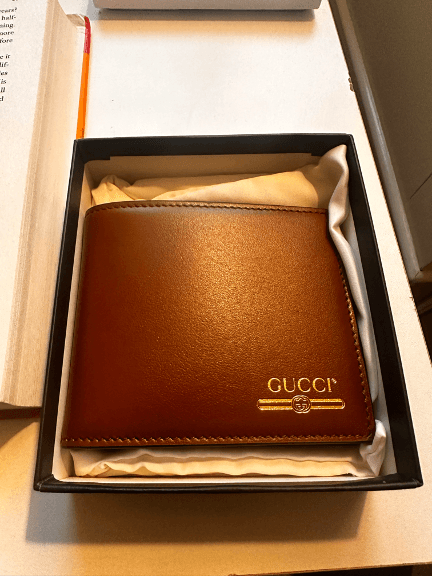 justarandomchad
This cook group is amazing. One of the best I have come across as a sneaker reseller and a eBay flipper. Their staff is very kind and has answered all my questions about anything in the server. It not only tells you about the most up to date knowledge on sneakers, but on basically any item that can profit with their deal's sections. From Gucci wallets that can profit 100 dollars each to car fresheners with a 1200% profit. If you are willing to put 30 minutes a day, I recommend this group to anyone looking to make a few thousand dollars of cash on the side.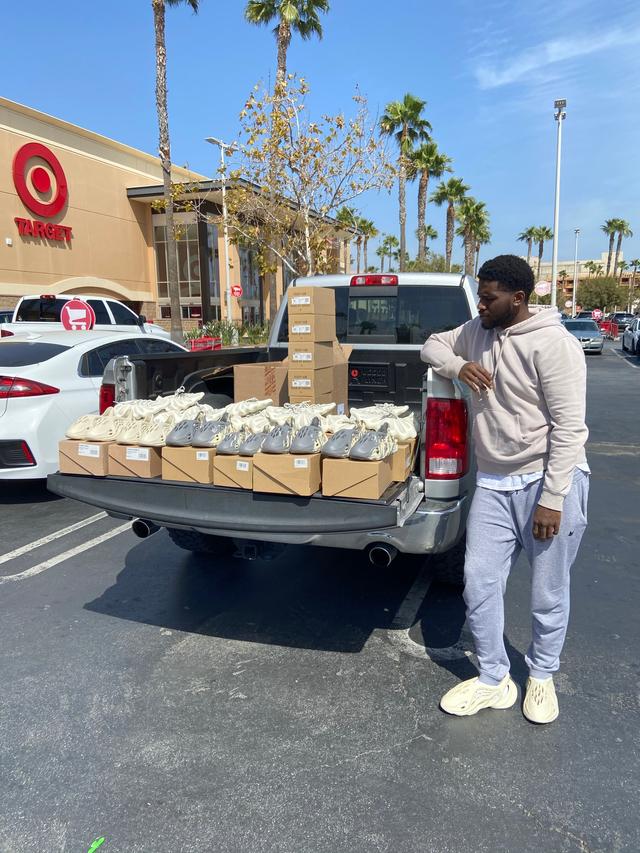 Lenny
My Journey with Notify - Reselling Excellence Notify has been a game-changer in my reselling journey. Initially attracted to their Sneaker Flipping services, I soon discovered a comprehensive platform covering sneakers, NFTs, collectibles, and more. Their 200+ monitors and expert team keep me updated on profitable releases, while Retail Flips provide exclusive restock information for sought-after items like game consoles and graphics cards. Notify's Collectibles section introduced me to profitable niches beyond sneakers, such as Pokemon cards and vinyls. The Free Autocheckout service saves time by securing items on major releases, while their NFT Guides and Calls have made me a successful NFT trader, with early access to Ethereum, Solana, and Veve projects. In addition to reselling, Notify offers Crypto Trading insights for cryptocurrencies and educational services for stock trading, both of which have expanded my investment options. The support and sense of community within Notify are unmatched, creating a supportive environment for resellers and traders alike. Overall, Notify's dedication to member success, vast knowledge, and resources have elevated my reselling journey. From sneaker flipping to NFTs, retail flips to collectibles, Notify is a top-tier cook group that provides the tools and guidance needed to thrive. If you're serious about reselling, I wholeheartedly recommend Notify.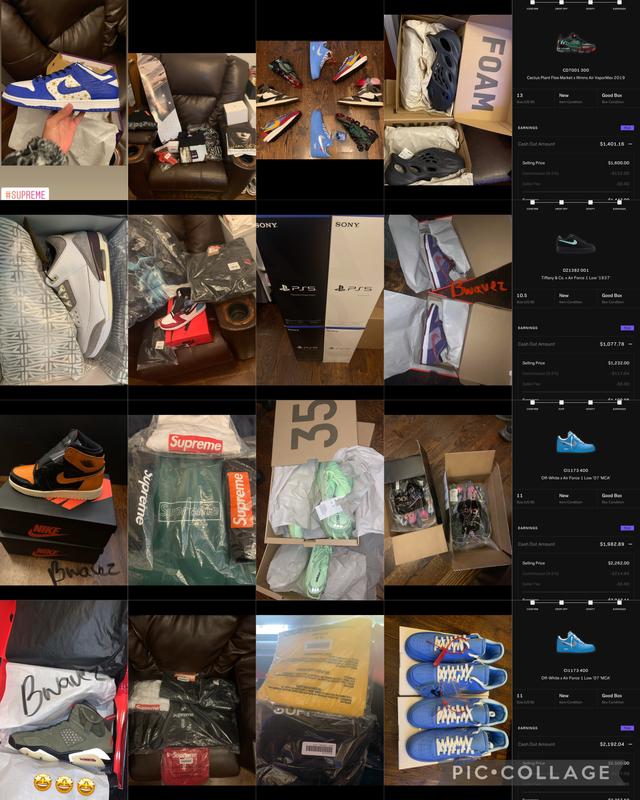 bwavez
In 2019 I joined a group called notify and I never looked back. I was introduced to the reselling world in 2017 and had joined a couple of cook groups before. What made notify stand out to me was their support for their community and especially the work they put in to make their members profitable with detailed insight on drops for example they have had a lot of information for shock drops and when you weren't in the location of it they had an app where you can spoof your location this has helped me in the past I don't see any other group doing that. When covid hit it showed me that the group isn't money hungry they generally care and understand the members therefore making a system where depending on how long you were a member you got reimbursed x amount of months considering that no one was working and reselling was dead. Even though I joined for sneakers there were a lot more markets that I discovered through the group like ticket reselling, flipping clothes (warren lotas/supreme), fitted hats, trading cards, stock options which I grew to love during covid while selling a stock option for 3k+ and even selling the Ps5 numerous times and not to forget crocs as well. If you are open minded and want to make money I suggest Notify. I believe I made about 7K+ in profits and was able to touch a lot of shoes I never thought I'd have like MCA, CFM Vapormax, Travis AJ1 and been able to resell a few bots. My experience has been great and I don't plan to leave. They are more than a cook group, they are family.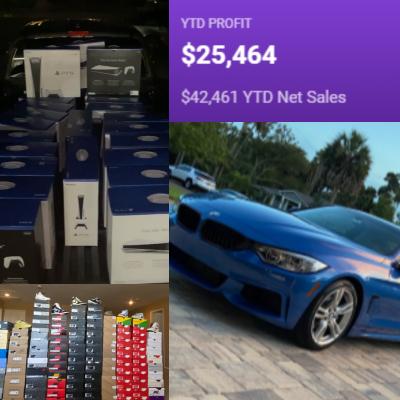 rammodez
I been in Notify for almost 2 years now, started off flipping consoles and shoes, I bought my first bot through a Notify group buy and had TONS of help through numerous people in the discord server, Starting out botting was the most difficult thing especially when you try and do it all on your own so having help from Notify members really helped me out a lot. Started with consoles then moved to shoes as well. While doing consoles during peak I made over 50k profit with the help of Notify pings for best buy, target, walmart, and sony direct queue. Then I moved onto shoes which is what I started with at first but Notify helped me scale off to something I never imagined. From giving me early links to limited shoes to telling us how to bot and spoof nike. I would not have made it this far in my botting career without the help from staff and everyone at Notify. Now doing a little bit of everything from Amazon FBA and Ticket reselling, I made a little over $5,000 in profit in a month selling Taylor Swift tickets. Tickets were a little difficult to get into because I had no idea what seats were good and how I was supposed to get presale codes, but Notify staff helped with presale days and codes as well to get tickets before everyone else which helped me maximize profit. Since making profit off consoles is no longer a thing, Notify has always made sure to help you make money in other avenues such as lowkey flips, tickets, shoes, amazon FBA, and even clothing flips. I have tried other groups but some communities are not as active as Notify general chat, I can truly say I have made some lifelong forms from a Notify which I never thought I would say. Also other groups are not as consistent in other ways to make profit like notify some groups are mainly shoes and treat other stuff like lowkey flips or ticket reselling as a secondary thing which is kind of annoying, notify makes sure to have different people work on specific ways to make money like ticket reselling which is really nice because you have someone helping you who is solely in charge of helping you out with tickets and that is there specific niche. Below are some pictures from my console days, shoe days and ticket reselling profit from the last 6 months. My biggest accomplishment this year was buying a brand new BMW M435i with profit from my different avenues. Right now I am getting my real estate license thanks to some people in Notify that have been really successful in the real estate game for 10+ years. I have learned how to bot shoes now to where it is passive income. I no longer have to be on my computer as consistently. I just set up automations and let it run 24/7.
Reviews
2fly-#2150
Best Group out there and my first recommendation to any new comers
3 months ago
Justarandomchad#1721
Awesome cook group. Definetely great if you are a beginner and just trying to get your feet in the water.
3 months ago
sneaker rookie#9966
best group ever best support around needed help on a lot of things just opened a ticket and in moments i had someone to guide me to help me step by step. notify is THEE best
3 months ago
markassfilmer#8672
The one stop shop for everything you'll need to give yourself the best possible chance to be successful in your reseller needs.
3 months ago
reilly#5769
Great guides, Lots of roles, tons of outlets to make money other than just shoe reselling
3 months ago
Pano#7803
Notify is great and very easy to learn and make money with. Great staff and really good connecting with everyone in there. It's a great group for so many things and has made me lots and lots of money at 17. And the owner is very connective with everyone and actually is there and talks everyday.
3 months ago
gagesocool#0
Best CG ive ever been in. The amount of channels they have to make money from ticket reselling all the way to flips. They cover everything especially when it comes to shoe releases. They also offer free aco. 10/10
3 months ago
ScoopOne#0777
Always up to date information when you need it. If there's anything you need help with the team is always there to offer support.
3 months ago
Zee#2001
Awesome guys great community. 10/10 🙏
3 months ago
Roman#2345
Great product
4 months ago
BilboSwagnz66#2314
Great group with helpful information and people. Always keep everyone up to date with releases
4 months ago
Hideout#7271
Best group out, tons of opportunities every day
4 months ago
JCTRMX#2665
Great cookgroup for beginners and experts. Most of the information you need for sneaker heads and botters.
4 months ago
STXSneakerGame#8912
Love Notify! Extremely beginner friendly but also have helped me troubleshoot major problems. Any time of the day or night you can get a fast response from crew or other membrs. Will stay a noti forever
4 months ago
an1995#5720
Best group there is, friendly staff and infos are on point! 5/5
4 months ago
79Town#0001
Awesome CG with the best Supports, guide and classes a lot to mention very happy with my results
4 months ago
Fat_Tony#7111
Very good reselling group. The best I've been in so far and still at a good price. Staff is helpful, channels are organized, and information is concise. I only wish Funko monitors covered more sites, and that they provided Amazon listing errors (description discrepancies). Still, the value is top-notch.
4 months ago
Zonticx#6503
Notify has really helped me in reselling and helping me cop shoes and notify is the best cook group 🙌
4 months ago
paleboysays#5365
side hustles and alternative sources of income changes over time, and Notify has always been quick to pivot their resources to be a one stop shop for all things in reselling / profiting ventures.
4 months ago
Hamzakbani#7155
Exclusive network of individuals that have been successful in the market for years. All drops have relevant information and all my questions are personally answered by the team!
4 months ago
jpads#0203
I've been a member for a little over 3 years and this the best reselling server I've ever been a part of. The staff is very kind when it comes to answering questions. And the info they provide is accurate and early so you can prepare. I wouldn't have a lot of the sneakers and streetwear without Notify.
4 months ago
BobbyDigital#4687
Overall great CG and excellent value. I've benefited especially from the betting picks and uncommon flips categories the most. Very helpful staff and friendly community.
4 months ago
Prs OG#6915
Notify is definitely the best CookGroup I've been in, don't let the $50 ward you off as you'll easily make it back from sneakers, sports picks, and more whatever suits your needs. Highly recommend.
4 months ago
Christnhall#6131
Best group out there
4 months ago
BESPOKE NOTIFY COMPANION APP
Notifications.

Never miss an opportunity with unrivaled speed in alert delivery whether it's an unexpected price drop or a limited sneaker release.
Release Calendar.

Keep an eye on the pulse of the market with our comprehensive release calendar.
Feed.

Easy access to the latest important information, curated to your reselling interests.
Drop Guides.

Stay up to date with easy access to drop guides that give you an edge.
Cross Platform.

Take advantage of the benefits provided by our mobile companion app whether you are on iOS or Android.
iOS Widgets.

Stay informed with quick access to the latest release information on your homescreen.
FAQ
Don't see your question listed? Feel free to contact us for additional assistance.
How can I purchase a membership?
I was a member before. How can I rejoin?
Do you guys include a free bot and/or proxies with your membership?
My payment is not going through for my renewal. Can you please help?
I need to switch my Discord account tied to my membership. Can you please help?
How can I cancel my subscription?
How can I receive a refund?
How does billing work? Will I be charged monthly?
SUPPORT
Live Classes
Dive into the world of reselling with Notify University. Our live classes offer in-depth knowledge, practical strategies, and expert insights. Learn, grow, and excel in real-time.
1:1 Coaching
Get personalized guidance tailored to your reselling journey with our 1:1 coaching sessions. Our experts equip you with the strategies you need to succeed in this lucrative market.
24/7 Dedicated Staff
We're here for you, around the clock. Our dedicated staff is available 24/7 to assist with any queries, concerns, or guidance you may need. Success in reselling is a journey, and we're with you every step of the way.