Posted May 5, 2023, 9:19 PM By Luke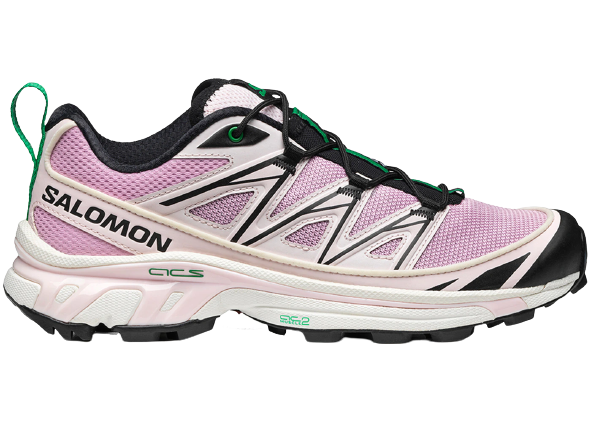 Release Date: May 5th
Retail Price: $175
SKU: L47242200
Overview:
With the Salomon XT-6 Expanse Sandy Liang release, we currently observe weak bids and low sales volume. We will provide updated resale analysis as the drop date approaches.
Design:
New York-based designer Sandy Liang collaborates with Salomon in their first-ever female-led partnership. In this debut, Liang brings her unique touch to two styles: the RX Moc 3.0 and the XT-6 Expanse. The latter, dressed in "Cradle Pink," "Jolly Green," and "Black," caters to those who enjoy trail running in a dress. The shoe showcases a 90s-inspired, anime-style flower on the insoles and "Sandy Liang" branding on the tongue. This floral detail is also featured on the accompanying Moc, which sports a tonally understated, sheer mesh construction.
Availability:
The Salomon XT-6 Expanse Sandy Liang will be released on May 5th at various retailers.
Current Market:
As of now, the Salomon XT-6 Expanse Sandy Liang has little sales volume and weak bids. We will update the resale analysis closer to the release date.
Final Thoughts:
Considering the current market situation, it's difficult to predict the resale value of the Salomon XT-6 Expanse Sandy Liang. However, it's important to keep an eye on the market trends as we approach the release date on May 5th. This unique collaboration might see an increase in interest, so be prepared for potential changes in demand.